MBI welcomes NUS High School for a Learning Journey into Mechanobiology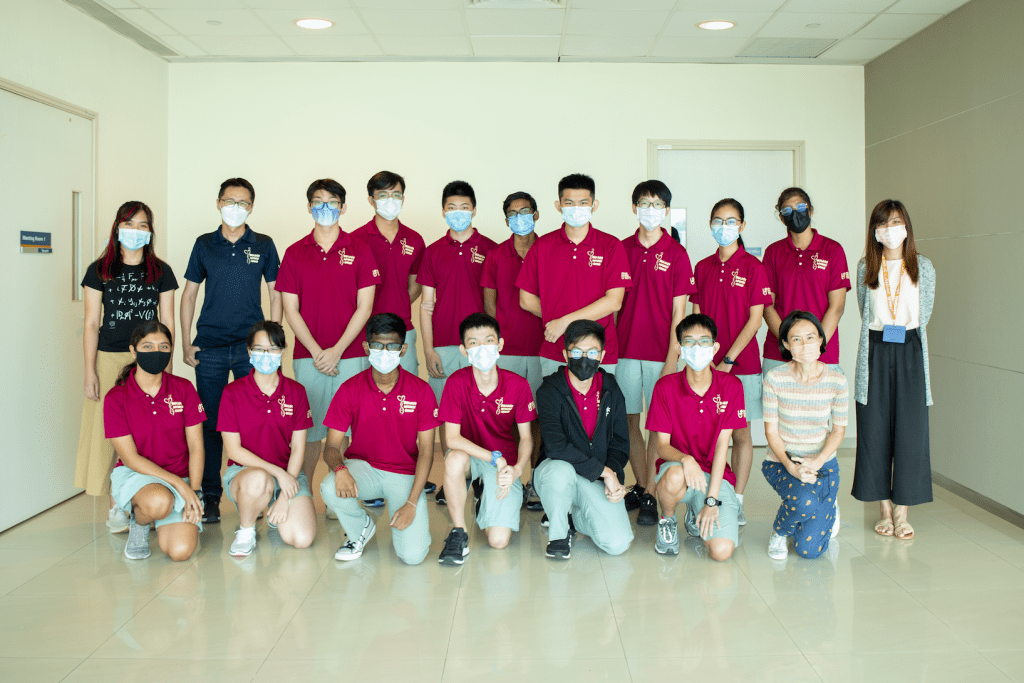 During the March school holidays, MBI welcomed 14 Year 4 to 6 students from the NUS High School of Mathematics and Science for a half-day visit around the institute. This visit is part of a Learning Journey where the students get to go beyond the classroom to see real-world investigation and applications of science.
The students arrived and checked in at the T-Lab in the morning of 11th March, supervised by their two teachers-in-charge. They were welcomed by MBI Deputy Director Assoc. Prof. Yusuke Toyama, who gave the students a brief introduction to the world of research and mechanobiology. Assoc. Prof. Toyama demonstrated how biological systems have mechanical properties, which can be utilized for real-life applications. He showed how rigid cancer cells can be filtered from flexible normal cells using a special sieve developed at MBI, an example of how mechanobiology can lead to advances in medicine. He also emphasised on the multidisciplinarity and inclusivity of research at MBI, explaining how the future of biology extends beyond biology, and that MBI researchers come from a multitude of STEM backgrounds.
After the talk, the students donned their lab coats and safety goggles before proceeding in groups to tour the four lab stations around MBI, to see some of the core research tools and technologies used in mechanob